National Energy Equipment Inc.
National Energy Equipment Inc. (NEE) is headquartered in Mississauga, Ontario with 15 branches across Canada employing over 500 people. NEE is active in the following four primary markets:
Petroleum: NEE is Canada's market leader and the largest national distributor of equipment for the downstream petroleum industry: refined fuels storage; transportation; wholesale bulk plants; commercial fuel distribution; and retail service stations. NEE provides the major oil, independent marketer, commercial and construction sectors with products from the world's leading manufacturers.
Petroleum Service: NEE provides the downstream petroleum sector with maintenance, training, calibration, start-up and commissioning service for bulk plants, fleet fueling, transport trucks, commercial fuel distribution and retail service stations.
Propane: NEE is Canada's leading national propane and natural gas equipment wholesale distributor. Its focus is on industrial, commercial and residential gas and propane equipment, heating products and related hardware. NEE serves propane marketers, equipment dealers and service companies with products and support for this specialized industry.
HVAC: NEE is a wholesale distributor of major brands of heating, ventilation and air conditioning equipment. NEE deals mainly in the residential and light commercial market place through a network of dedicated dealers and marketing channels.

---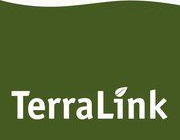 TerraLink Horticulture Inc.
TerraLink Horticulture Inc. is a leading manufacturer and distributor of crop input products for professional growers of specialty crops in Western Canada. Primary product lines include fertilizer, crop protection, forage and turf seeds, greenhouse vegetable seed, agricultural use plastics, as well as other supplies used by commercial growers.
Products are distributed directly and through a distribution network of dealers and agents. A team of qualified agronomists and service representatives provide customer support and along with soil and tissue testing, provide custom fertilizer recommendations, crop protection and information on the use of the products.
TerraLink also has a retail home and garden line, Garden Pro, that is sold exclusively through garden centres.
The main office and fertilizer blending plant is located in Abbotsford, British Columbia with distribution outlets in Delta, British Columbia and Calgary, Alberta.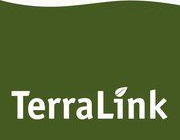 ---