FP Newspapers Inc.
FP Canadian Newspapers Limited Partnership owns the Winnipeg Free Press, the Brandon Sun, as well as the Canstar Community News division (the publisher of community newspapers in the Winnipeg region).  It also owns The Carillon in Steinbach with its related commercial printing operation, Derksen Printers.  Based in Winnipeg, the business employs over 500 people on a full-time basis in Winnipeg, Brandon, and Steinbach. Founded in 1872, the Winnipeg Free Press is the major metropolitan daily newspaper serving Winnipeg and the rest of the Province of Manitoba.
---
Westkey Graphics Ltd.
Westkey provides its customers with a true 'One Stop, One Source Print Managed Service' across both Canada and the United States.  Westkey employs over 180 dedicated staff at its state of the art facilities in Burnaby, British Columbia and throughout its multiple locations across British Columbia and Alberta.   Westkey's wide variety of printing capabilities, warehousing and distribution services is second to none within the industry and provides tailored print purchasing programs, which dovetail into each of its customer's specific needs and requirements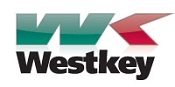 ---

Derksen Printers
Derksen Printers was founded in 1936 as a small storefront print shop in Steinbach, Manitoba and has grown into a modern full-service printing facility meeting the needs of today's business. Derksen has over 50 staff at a self-contained printing plant with the latest technology in prepress, digital copiers, four color presses for both sheet and UV web presses and bindery and mailing facilities. Derksen has become a specialist in short-run web printing of newspapers and flyers as well as addressing and mailing of publications.  Derksen Printing became part of the FP family in 2011.

---